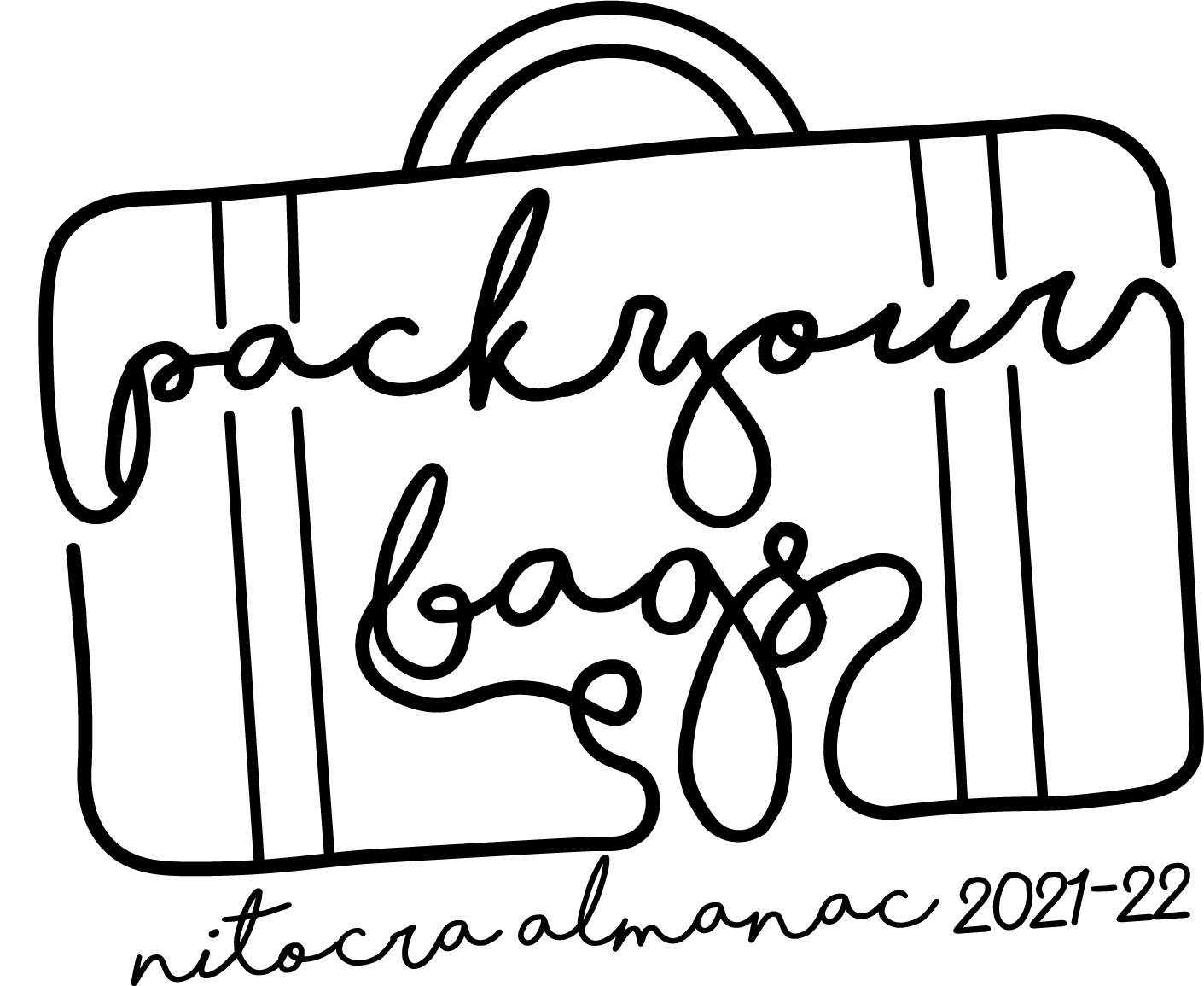 The time has finally come to start travelling again. Not only travelling around the world, but also back to your roots. With the first almanac of Nitocra ever created, we will travel together through our beautiful student time, through old memories, back to our roots and even to your future journeys. It is time to "Pack your bags". This almanac is not only there to memorize, but also to give you life hacks during all the adventures which are about to come during and after our studies. You will get to know your fellow Nitocrans in ways you never expected, which will make this journey together unforgettable! Because if there is something that connects us, it's our passion for travelling. We hope you are excited to travel through all these moments, so get ready to pack your bags!
Ready? Set... Go! 
The pre-order of Nitocra's first Almanac has begun!
Pre-order your Almanac to be sure you can pick up one of these beauties during the lustrum week (April 11-14th).
For only €15 you can travel through the past five years of Nitocra history.
Order now via the button above, before April 1st! Don't worry, we won't withdraw the money until April 11th, so you can still get some extra funds from Ome DUO! 
If you are the proud owner of a full lustrum ticket, your Almanac is already taken care of! You'll receive it during the lustrum week. Though don't hesitate to buy an extra Almanac - or two - if you so desire.
Questions? Shoot us an email (almanak.nitocra@wur.nl) and keep an eye on the Nitocra Instagram.​